Types Of Braces
Having a healthy and beautiful smile is a common goal for people, and luckily, it's more achievable than ever before. Misaligned teeth or incorrect bites can impact the look of their smile as well as their oral health. Fortunately, braces are an effective way to straighten your teeth and restore your confidence in your appearance.
Here at Moore Orthodontics, we offer various types of braces so you can find the one that fits best with your lifestyle and budget. We understand how important it is for our patients to feel comfortable with their treatment plan, so we take the time to discuss all of our options before selecting a course of action. From traditional metal braces to clear ceramic braces, we ensure you get the orthodontic care you need for a perfect smile!
Traditional Metal Braces
The most common type of orthodontic treatment is traditional metal braces. They are made from stainless steel brackets and wires bonded to your teeth and tightened over time to gradually move them into proper alignment. Traditional metal braces are very effective and usually require regular visits for adjustments to continue your progress. They can be noticeable when you smile or talk, which can be a downside for some people.
Clear Ceramic Braces
If you don't want your orthodontic treatment to be as noticeable, clear ceramic braces may be the right choice for you. These use the same basic technology as traditional metal braces, but instead of using stainless steel brackets and wires, they use clear ceramic brackets that blend in with your teeth which is great for those looking for more discreet orthodontic treatment. This option also requires regular appointments for adjustments, but it does cost more than traditional metal braces because it uses materials that cost more to produce. However, they are still a very effective, subtle, and budget-friendly option for aligning your teeth.
If you have any questions about braces, please feel free to give us a call to schedule a free consultation at one of our convenient locations in Waxahachie, Midlothian, Hillsboro, TX—we offer same-day consultations!
How Do I Know If I Need Braces?
The best way to know if you need braces is to schedule a free consultation with our specialized orthodontist, Dr. Cody Moore, here at Moore Orthodontics. During this consultation, they will take a look at your bite, x-rays, and dental health and answer any questions you may have. They can assess your individual needs and provide a personalized treatment plan that works for your specific orthodontic goals.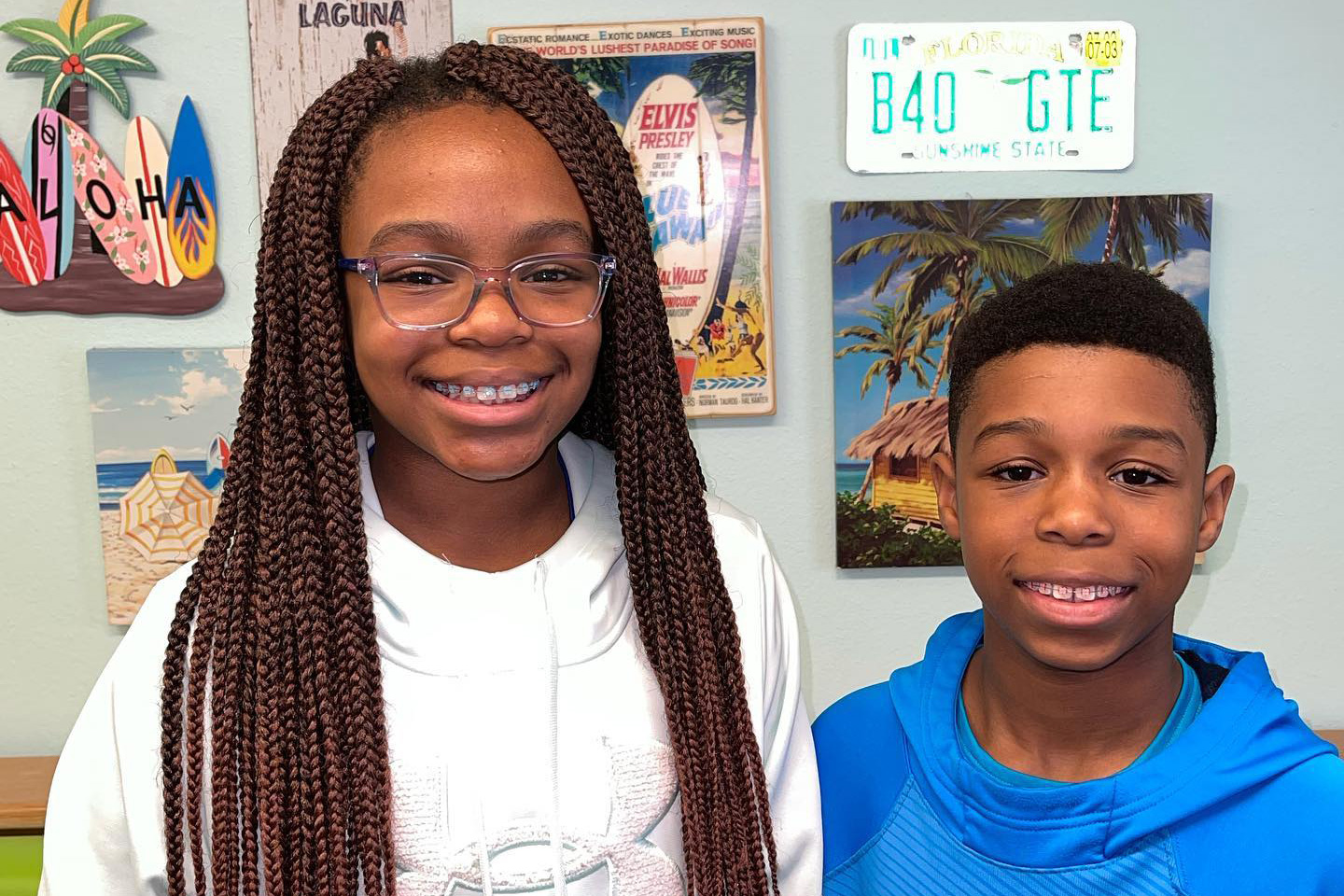 Braces For Kids
Early Orthodontic Treatment With Braces For Kids
Moore Orthodontics understands the importance of early orthodontic treatment for children in Waxahachie, Midlothian, and Hillsboro, TX. Providing braces for children at a young age can help them maintain healthy and beautiful smiles for the rest of their lives. Early orthodontic treatment with braces benefits children not just in terms of appearance but also in terms of dental health. With our wide range of services, we are confident we can provide your child with the best orthodontic care imaginable.
What Is The Best Age To Get Braces?
Orthodontists aim to prevent and treat irregularities in the jaw and misalignment of the teeth that result from genetics or develop according to a child's habits. The best way to achieve these goals is to have your child evaluated by an orthodontist as early as seven; however, children with noticeable facial irregularities may benefit from preventive orthodontic treatment several years earlier.
Orthodontists are highly trained to identify minor issues with emerging teeth and jaw growth, especially if there is a mix of baby and permanent teeth present. While the untrained eye might fail to spot these irregularities, an orthodontic check-up allows for the early detection of problems and the development of efficient treatment plans.
Signs That Early Orthodontic Treatment Is Needed
The main causes behind why children may need to seek orthodontic treatment are poor habits such as thumb sucking, early or late loss of baby teeth, and medical problems (such as congenital disabilities), among others. Some of the key signs that an orthodontic problem is present are as follows:
Difficulty chewing and biting
Jaws that click, shift, or make noise as they move
Asymmetry in the face due to disproportionate jaws
Finger and thumb sucking
Bite misalignment (arches of teeth that do not meet properly)
Teeth grinding/tooth wear
Protruding teeth
If you notice any of these signs or if your child has developed a habit that could cause orthodontic issues, you should bring your child to Moore Orthodontics right away. Treating orthodontic issues while children are young is best because the jaw is growing, making treatment easier. Please contact us today to schedule a free consultation for braces in Waxahachie, Midlothian, Hillsboro, TX; we can get you in on the same day.
Benefits of Braces For Kids
Braces for kids can provide various benefits beyond simply improving the appearance of their smile. Orthodontic treatment allows for better growth guidance, resulting in fewer issues during their teens and adulthood. Furthermore, early abnormalities can be avoided and addressed, boosting the confidence of children who may be shy about showing off their smiles. Furthermore, braces reduce the likelihood of injury from projecting teeth and make it less likely that more severe dental issues may occur due to untreated bad habits formed at a younger age.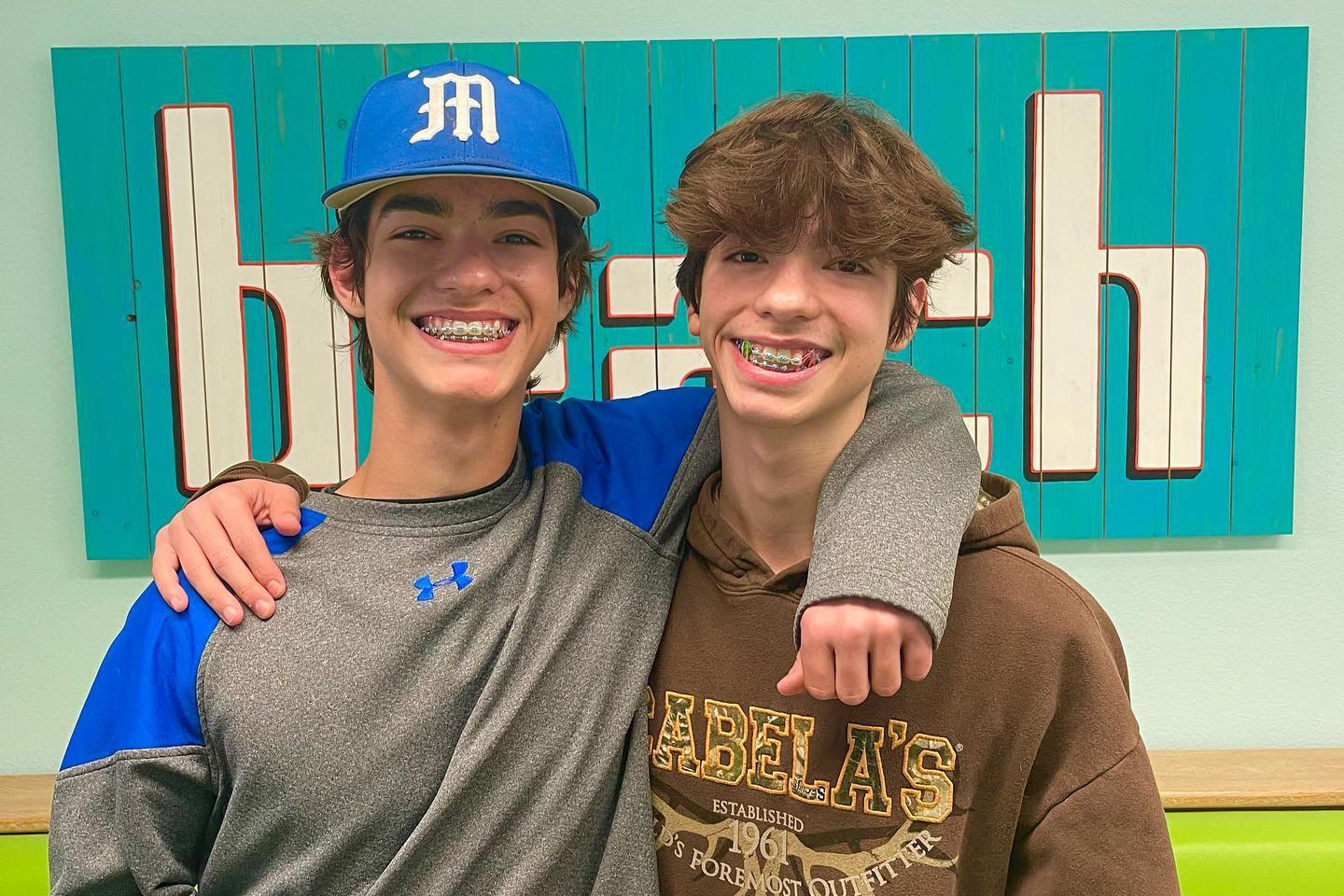 Braces For Teens
How Do I Know If My Teen Needs Braces Or Another Treatment?
If you are unsure if your child needs braces, the best way to find out is by scheduling a free consultation with our orthodontist, Dr. Moore. During this consultation, the orthodontist will assess your child's teeth and jaws to determine if braces or another type of treatment is necessary. If braces are recommended, they can answer your questions and provide all the necessary information. Until then, some signs your teen may need braces include the following:
Overcrowding or gaps between teeth
Teeth that stick out or are overly rotated
Jaw pain or soreness
Speech impediments due to the structure of the mouth and teeth
Problems biting, chewing, or swallowing food
These are usually signs that your teen may benefit from treatment with braces. If you have any questions about whether your teen needs braces in Waxahachie, Midlothian, or Hillsboro, TX, please don't hesitate to call us today to schedule a free consultation.
Advantages Of Getting Braces As A Teen
Braces are ideal for teens with misaligned teeth, overbites, underbites, and other orthodontic issues. Not only can braces provide teens with a more attractive smile, but they also offer several other advantages.
Treatment at this age is beneficial since most of the permanent teeth have already grown in. This allows Dr. Moore to better assess and diagnose any orthodontic issues that need to be addressed. Braces can also prevent future damage caused by misalignments, such as gum disease or jaw pain. It also prevents more serious problems from occurring later in life. By correcting orthodontic issues early, teens can have healthier mouths and enjoy beautiful smiles for years to come.
If you believe your teen could benefit from braces, contact us today to schedule a free consultation. Plus, we offer same-day starts, meaning you can immediately get your teen started on the road to a beautiful smile!
Things To Consider Before Getting Braces As A Teen
When considering braces, there are a lot of factors to consider. One of those is what type of braces to choose. While Dr. Moore can recommend which ones are best based on your wants and needs, ultimately, the choice is yours. Aesthetics and cost are the biggest differences for you to consider as you make your decision.
Another consideration is that they can require some lifestyle changes, depending on the type of braces you opt for. For example, if you've always enjoyed playing sports and have to get headgear as part of your treatment plan, this could affect your ability to participate. Plus, braces require taking extra precautions with your oral health. Make sure to continue visiting your dentist every six months and carefully clean around your new appliance.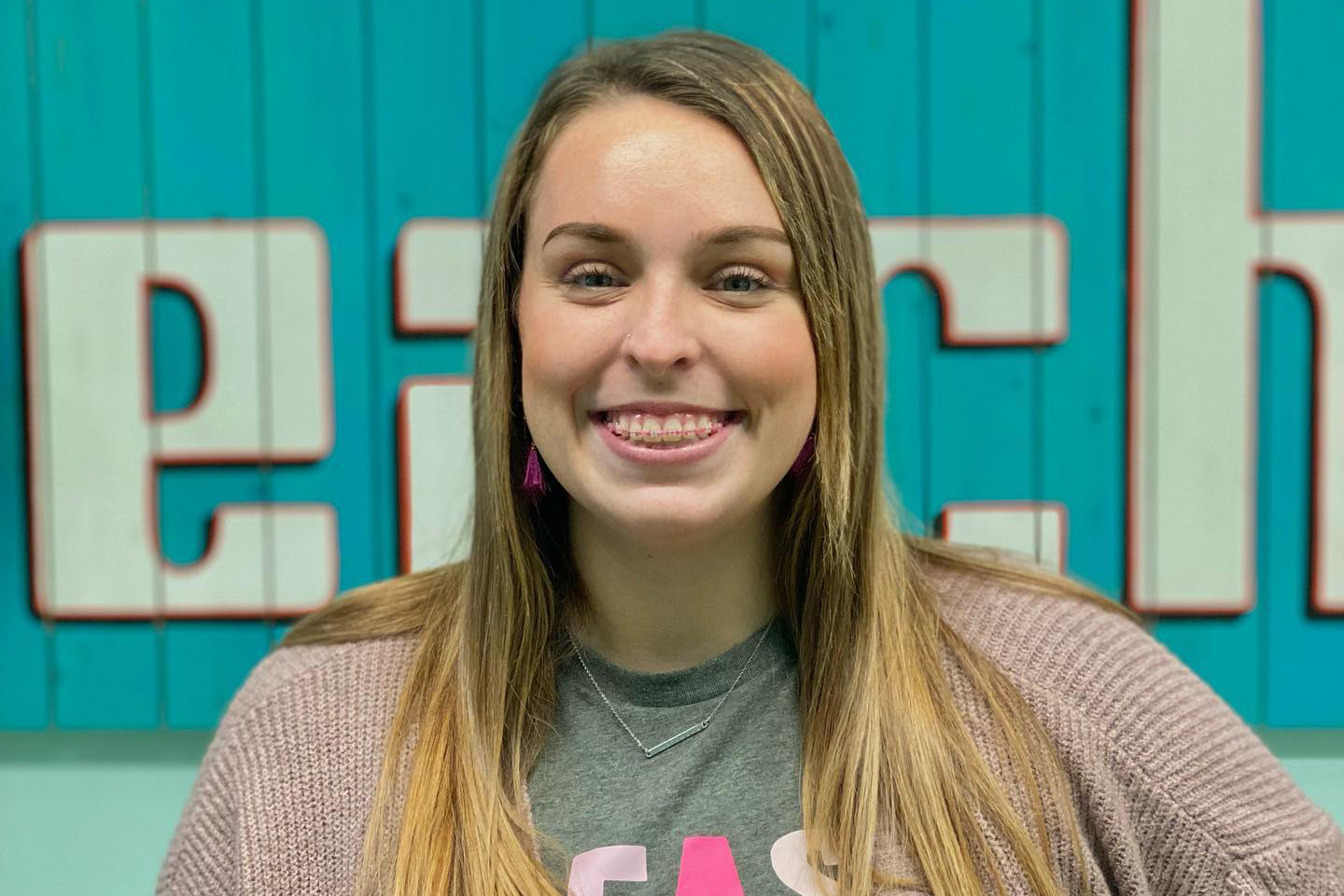 Braces For Adults
Orthodontic braces were historically associated with teenagers. Today, an increasing number of adults are choosing to wear braces to straighten their teeth and correct malocclusions (bad bites). In fact, it is now estimated that almost one-third of all current orthodontic patients are adults. The increase in adult orthodontics over the past few years has largely been influenced by more aesthetic orthodontic options such as clear braces and clear aligners.
Orthodontic braces are predictable, versatile, and incredibly successful at realigning teeth. Braces work in the same way regardless of the age of the patient.
Can adults benefit from orthodontic treatment?
Absolutely! Crooked or misaligned teeth may be a very sensitive issue for some patients. Crooked teeth may also lead to difficulties in biting, chewing, and articulating clearly. Generally speaking, orthodontists agree that straight teeth tend to be healthier teeth.
Straight teeth offer a multitude of health and dental benefits including:
Reduction in general tooth decay
Decreased likelihood of developing periodontal disease
Decreased likelihood of tooth injury
Reduction in digestive disorders
Prior to recommending specific orthodontic treatment, the orthodontist will recommend treatment of any pre-existing dental conditions such as periodontal disease, excess plaque, and tooth decay.
Braces FAQ